If you experience a gum or tooth injury, you should never ignore it and wait until your next dental check-up. Dental emergencies may require urgent care and could lead to time-consuming and costly treatment or permanent damage if left untreated. It's important to know what to do in a dental emergency so you can prevent further deterioration in the future. For severe injuries where you've been seriously injured, you will want to get to an emergency room as soon as possible. You can call Dentist North York to receive urgent dental care in less severe situations like a lost filling or crown. We're open 7 days a week from 9 AM until 9 PM and on Sunday from 11 AM until 7 PM. You can care for the injury yourself until you're able to see the dentist. Here's what you should do in a dental emergency: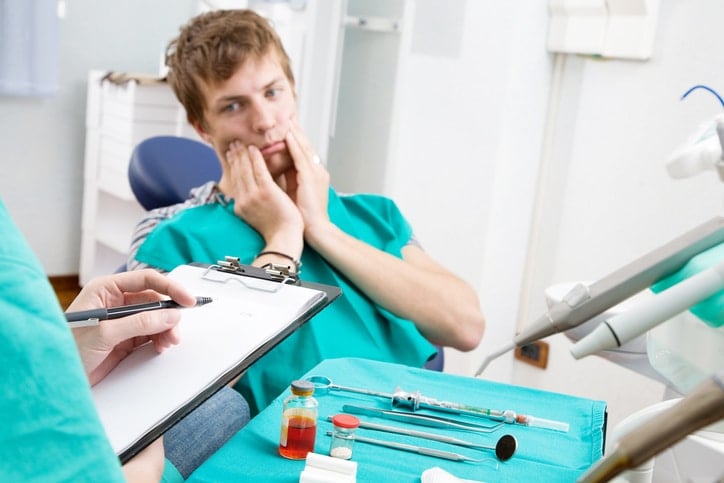 What Is A Dental Emergency?
First and foremost, let's break down what constitutes a dental emergency so you'll know what to do in each situation. Here are the most common dental emergencies:
Toothache
Rinse your mouth out with warm water.
If your mouth is swollen, use a cold compress to reduce swelling and pain.
To further reduce pain, take ibuprofen.
Contact your dentist to find the root of the toothache and seek treatment.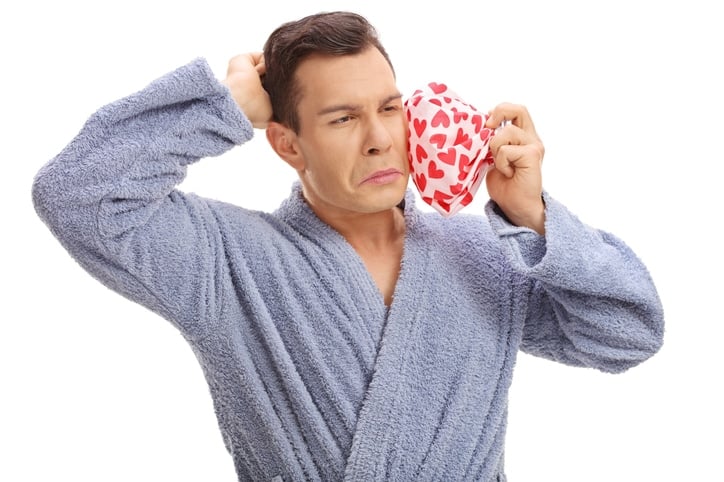 Chipped Tooth
For a chipped tooth, follow the same instructions as with a toothache. You'll want to see a dentist right away as chipped or cracked teeth can quickly turn into broken teeth.
Broken Tooth
When you see flesh sticking out of your cracked tooth or a line dividing it, call your dentist, and they will let you know what to do next and schedule an appointment to fix the tooth. We recommend trying to save any pieces of your tooth that have broken off. Rinse your mouth with water and press gauze against your gums if there is any bleeding. Use a cold compress to alleviate pain and swelling.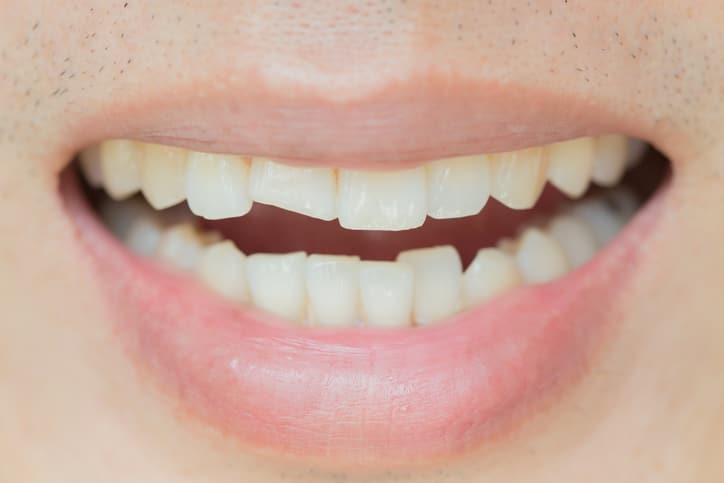 Dislodged Tooth
For a dislodged tooth, follow the same instructions as with the above ailments: take ibuprofen and apply a cold compress while you wait for treatment.
Missing Tooth
If you lose a permanent tooth, try to find it and rinse it. Try to place the tooth back in its socket by holding it at the crown. If you can't put your tooth back, preserve it in a glass of milk. Call your dentist immediately to increase your chances of salvaging the tooth.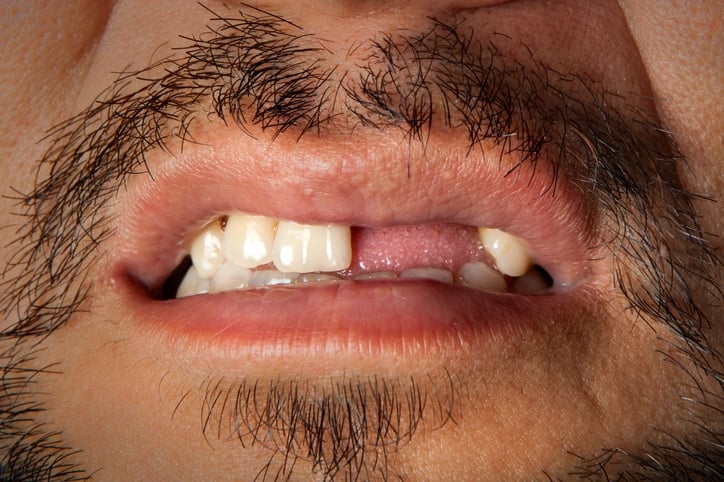 Abscess
If you notice a painful bump on your gums, it could be an abscess or an infection in your tooth root. This is a very serious condition and can spread to other teeth and even other body parts. Rinse mild saltwater in your mouth several times a day to sanitize the area and alleviate pain until you can see your dentist.
Lost Filling
If you've lost a filling, chew a piece of sugarless gum into the empty space. Quickly book an appointment so the filling can be replaced, or you could risk extreme pain and infection.
Lost Crown
If you've lost a crown, book an emergency dentist appointment right away. Bring the crown to your appointment. To reduce any pain, apply clove oil to the area.
Mouth Bleeding
There are several causes for mouth bleeding, including gingivitis, gum disease and even, cancer. If your mouth continues to bleed profusely days after dental surgery or while flossing, contact your dentist for proper treatment. Be sure to keep your head elevated and above your heart at all times, even while sleeping.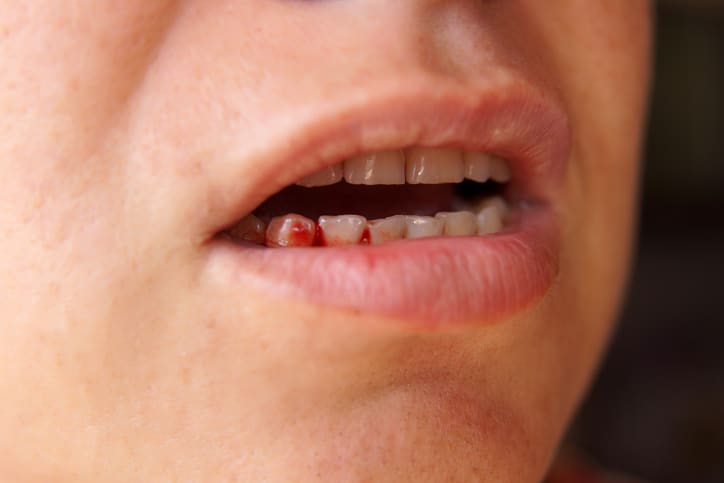 How to Prevent Dental Emergencies
Avoid eating hard foods like ice, hard candy or popcorn kernels.
Protect your mouth with a mouthguard when playing contact sports.
Never use your teeth to open anything from bags to bottles.
Brush and floss your teeth twice a day.
Go to the dentist twice a year for a thorough oral exam and a teeth cleaning so the dentist can catch and treatment any major oral health problems early.
Avoid sugary foods.
Use fluoride toothpaste or a rinse regularly.
Dentist North York
If you have a dental emergency in the Greater Toronto Area, contact Dentist North York. Our experienced staff of dental professionals are equipped to handle any dental emergency promptly, safely and with compassion. With our extended opening hours, we are able to accommodate patients requiring urgent care quickly. We are always accepting new patients seeking emergency dental care. Contact us today for more information on our emergency dental services.